Raymond Brown's involvement commenced in December 2002 with the company being responsible for the sand extraction and marketing under agreement with the landowner, SUEZ.  Extraction and processing of sand on the north side of Puddletown Road has continued for a number of years, with the site now almost exhausted.  Extraction moved to a smaller area on the south side of Puddletown Road in 2012.
Raymond Brown and SUEZ were granted planning permission in May 2016 for a major extension south of Puddletown Road.  This is for over 2.5 million tonnes of sand and gravel to be worked over the next 10-15 years.  The site will be restored to a mix of heathland, wetland and woodland.
Binnegar Quarry provides essential materials for construction and the built environment in Dorset and the surrounding areas. Our products are used to build houses, schools and hospitals.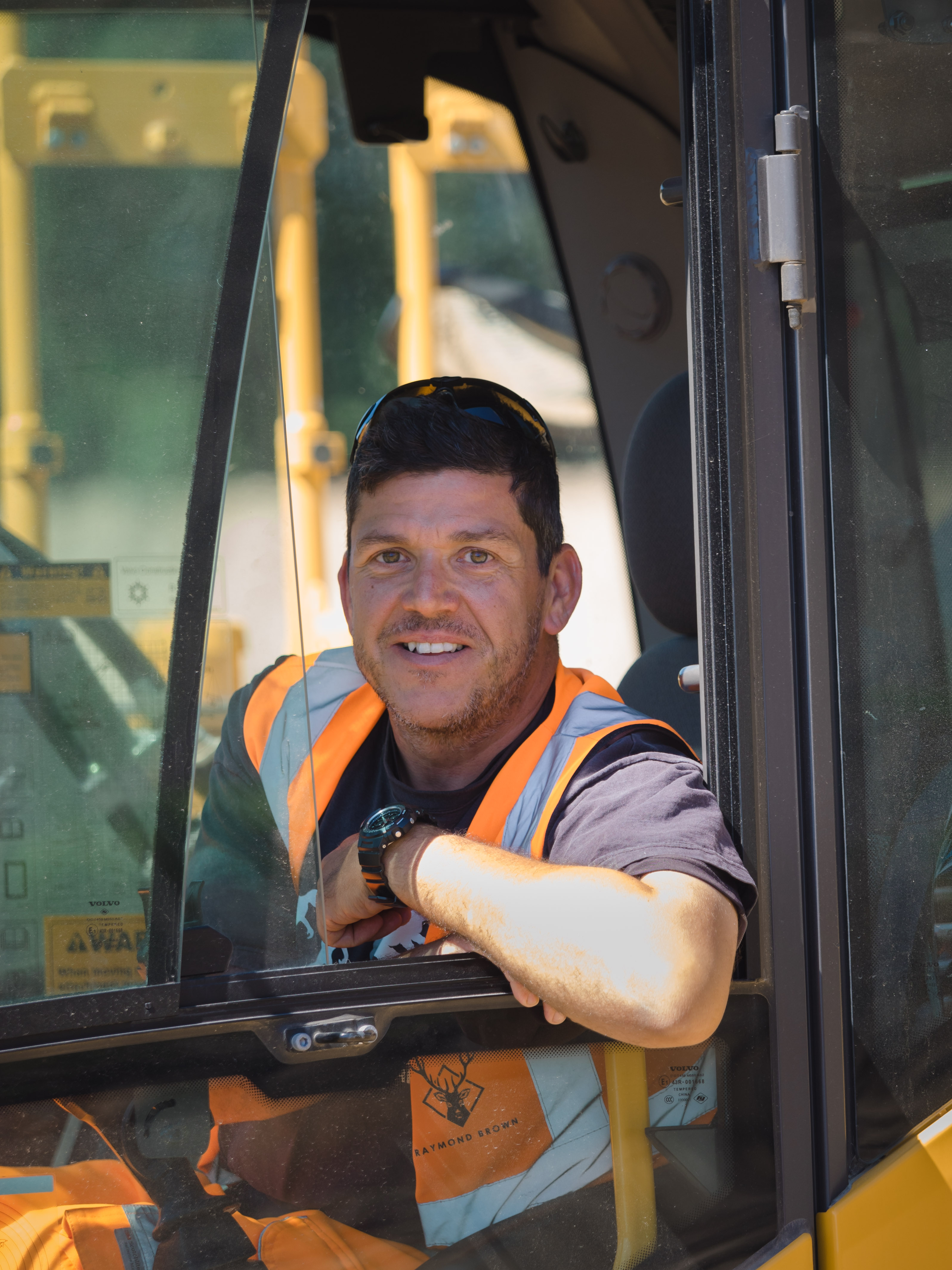 Simon Pinto
Quarry Manager
About Simon
Simon has worked for the business for over 10 years and in that time has progressed from Plant Operator.
Prior to working at Binnegar Quarry, Simon worked for Raymond Brown Construction (now Knights Brown Construction Ltd), working on a range of projects such as: decommissioning/reinstatement of runways and quarries, road building, civil engineering and sea defence works.
Simon currently leads the Binnegar Quarry team of 10 employees to achieve the annual output of 250-300k tonnes of sand, whiles ensuring all activities on site are carried out in a safe, efficient and cost effective manner, compliant with planning, lease, environmental and archaeological requirements.